Battery Cable Assemblies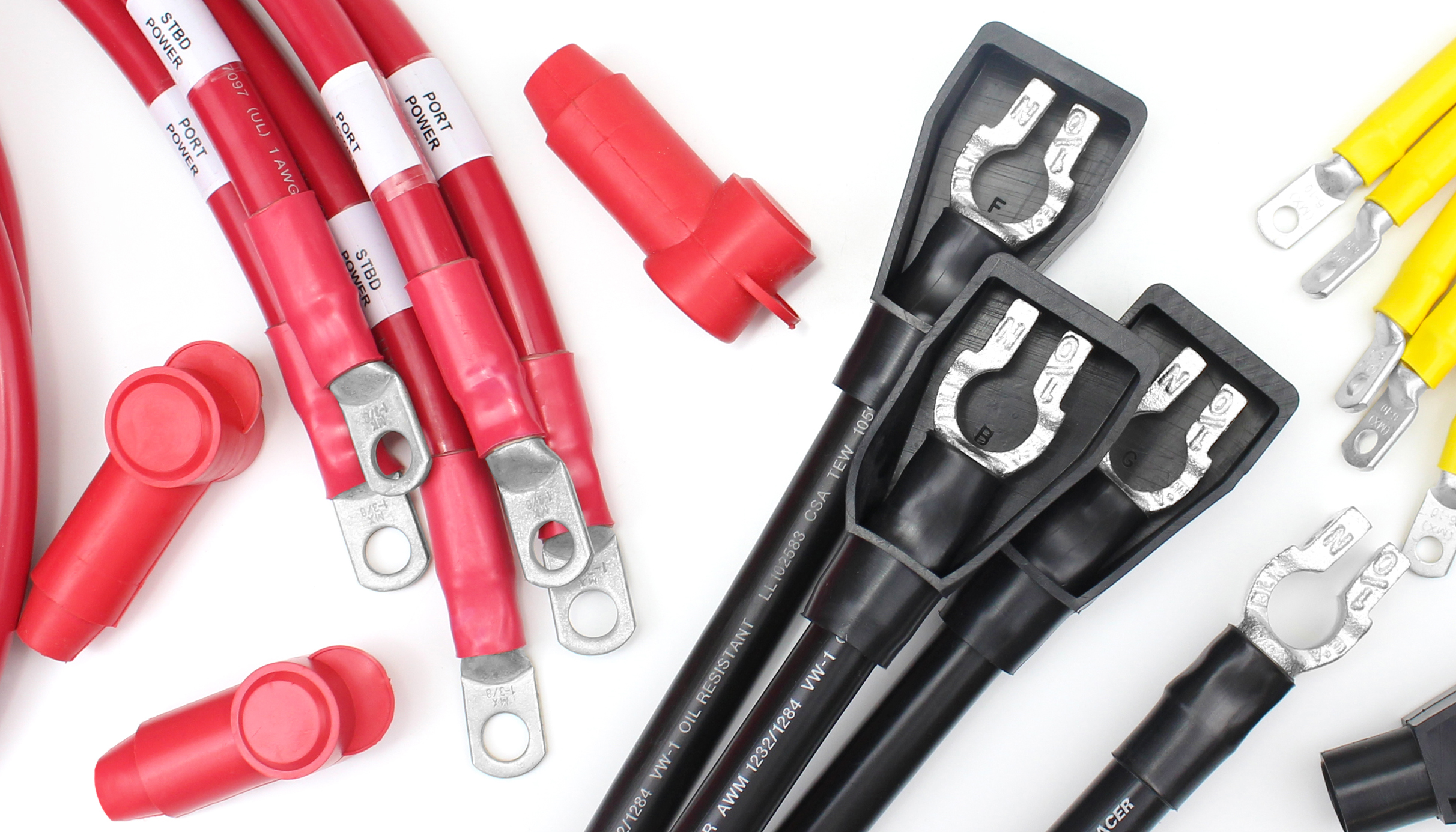 What are Battery Cable Assemblies?
Battery Cable Assemblies are short runs of battery cables with both ends terminated. They can carry a variety of ends and even boots if needed. High-quality battery cable assemblies are a must in a marine electrical system. Pacer Group manufactures battery cable assemblies in-house to ensure that quality.
How do we ensure quality?
We start by using our flexible and durable marine cable. This marine cable is designed to handle extreme marine conditions. See the icons above for some of the more notable resistances. Then, we use a precision cut and strip machine for repeatable and accurate cuts. On top of that, our hydraulic-pneumatic crimper creates a superior gas tight crimp. We combine this process with epoxy lined heat shrink. Giving you a moisture and airtight seal protecting the connection. Our battery cable assemblies are designed to last for decades; much longer than a battery. Giving you worry free starts for years.
Why use Pacer Group battery cable assemblies?
Think about it. Stocking battery cable is expensive. Purchasing pre-assembled cables gets you what you need when you need it. There are no minimums, no labor, no scrap, and reduced inventory cost.


NaN