As Seen On:
Pacer Group
Established in 1979, Pacer has built its reputation as an industry leader one customer at a time through excellence in engineering, a knowledgeable sales staff, and an unwavering commitment to customer service.
Pacer has integrated three major industrial functions including, electrical wire and cable manufacturing, electrical panel design and wiring harness manufacturing, as well as electrical components distribution. The Pacer Group of companies has expanded beyond its traditional marine industry focus at its 42,000 square-foot manufacturing, assembly, and warehouse complex in Sarasota, Florida.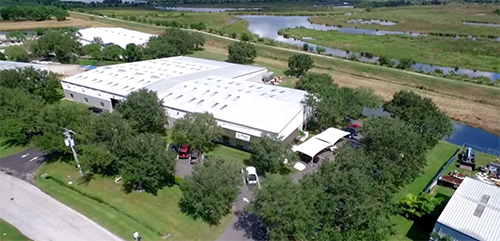 The Parts You Need, When You Need Them - Pacer Group's Hollywood distribution center is the one-stop shop for the marinas, repair shops, and boating enthusiasts in southeastern Florida. Located in a hub of boating activity, this location is built around convenience, service, and expertise. Whether you're looking for marine wire, battery cable, switch covers, electrical tools, terminals and connectors, rocker switches, electrical parts, I.D. products, heat tools, or even specialty items, Pacer Group has the parts you're looking for. Stop in our convenient location and get the parts you need.

With over 40 years experience we have built the reputation as an industry leader. Turn to the company that the professionals turn to. We have the knowledge, the expertise and the parts to get you back on the water.
The integration of wire and cable manufacturing, engineering, and distribution, allows Pacer Group great flexibility in its ability to serve the concerns of individuals and smaller companies, as well as large volume users.



Wire/Cable Manufacturer

Electrical Panel Design

Electrical Component Distribution
Today, Pacer Group provides these proven capabilities to a wide range of manufacturers who require UL/CSA approved wire. Industries served include makers of batteries, fork lifts, golf carts, industrial equipment, alternative power, appliances, and data storage. We also have a wide range of products that serve automotive, performance racing, truck, RV, and off-road vehicles.
Choose Pacer Group for quick, accurate, and cost competitive wire, cable, and electrical parts.