Posted by Pacer Group on 22nd Jan 2018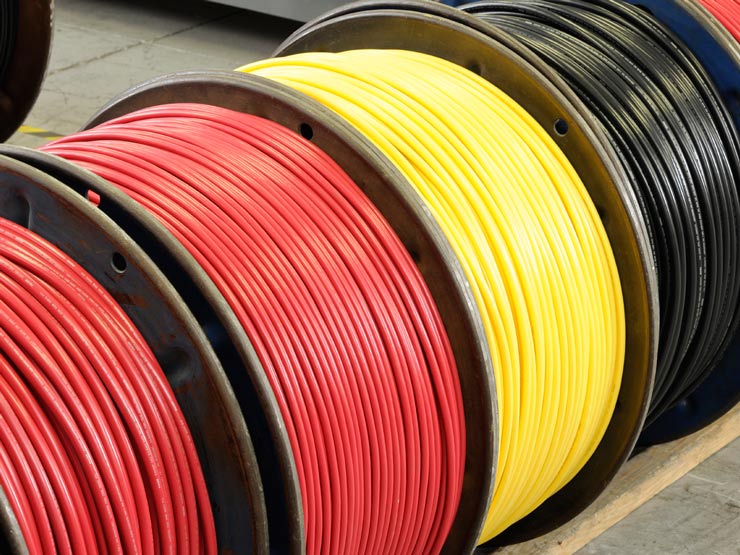 *This Article was published on 1/22/2018 and was updated 11/02/2022*
The Seas create an unforgiving environment. A place where vibration, elemental exposure and chemical reactions punish anything out there. From the salt in the water, to the water itself, the sea is undoubtedly one of the harshest environmental conditions on Earth. For vessels that will spend their lives out on the water, protection is essential. Not just the hull and outer surfaces of a vessel such as a boat, but the internal components as well. This is especially true when dealing with something like an electrical system. This is where marine cable comes in.
"From the salt in the water, to the water itself, the sea is undoubtedly one of the harshest environmental conditions on Earth."
Marine cable is specifically designed to handle, you guessed it, the marine environment. Considering the kinds of conditions that a cable will be exposed to led to safeguards against these things.
What makes marine cable specialized for harsh environments.
First off, marine cable is built from tinned copper. Tinning offers a range of benefits that you will not get from cables designed for shore use. The biggest benefit that tinned copper offers is corrosion resistance. Copper oxides rapidly and as it does, it loses its current carrying capabilities. So, by tinning copper the oxidation is greatly reduced. To learn more about the difference between tinned copper and bare copper, click here. Beyond being tinned, marine cable is larger than say automotive cable at the same size. So, 6 AWG marine cable contains more copper than 6 AWG automotive cable. The more copper, the better the current carrying capacity of the cable. Marine cable also carries a pliable and durable PVC jacket. This insulation is manufactured in a way that it becomes very flexible. This is essential when running wires through tights spaces such as boat hulls. The insulation also carries print codes which makes identification much easier. No more guessing the wire size or temperature resistances. These things come together to create a cable that can take the worst of the punishment the sea has to offer.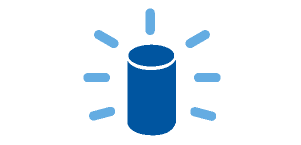 Tinned Copper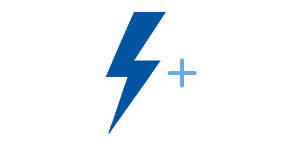 High Conductivity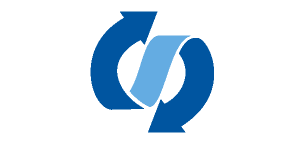 Highly Flexible
What happens if I use the wrong type of cable?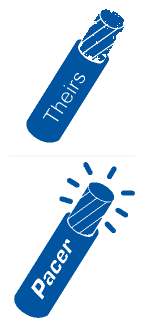 When it comes to marine cable, it must be able to survive in the harsh marine environment for long periods of time. Mistakenly using another type of cable, such as automotive cable, will have detrimental effects.

For starters, using the wrong type of cable would leave your electrical connections more susceptible to corrosion. By using a cable designed for something like automotive use on your boat, you do not have the added protection you would get from tinned marine cable. This leaves you wide open for oxidation which can and will eventually lead to failure.

Another issue is that if the cable is not marine grade, then it will have less copper and as a result, carry less current. You always want to be sure to use the proper cable for the job. Other cables also carry an insulation that is not built for flexibility and vibration resistance. This will eventually lead to cracking of the insulation which will let moisture in. Without the tinning we talked about before, these cracks will lead to more corrosion. This is why it is essential to only use marine cable on your boat.
What sets Pacer Group Marine Cable apart?
When Pacer Group designed the manufacturing process for their marine cable, they took all of the above factors and more into consideration. Pacer Group is run by boating enthusiasts who have a passion for boating. It is this passion that led to the development of Pacer Group marine cable. By having a deep understanding of the marine industry and the marine environment, Pacer Group has created the products that have propelled them to become an industry leader.

Pacer Group marine cable has everything we've discussed so far and taken it to the next level. The high-quality copper cable is tinned, but not just in regular everyday tin, rather in high-quality tin. The proprietary insulation is from virgin PVC, never regrind, and is designed for easy installation, flexibility and ease of routing. The insulation is added to the wire through an extrusion process that leaves absolutely no room for moisture to accumulate. This guarantees that the cable will last much longer than the competitions. Even the print on the cable is designed in such a way as to make identification easier. Basically, when you see PACER GROUP on your cable, you know that you have the highest level of quality available. Our cable works with multiple electrical connector types such as crimp connectors. The types of crimp connectors include a vast array of styles. You'll find wire connectors and other electrical connectors essential for a solid electrical connection.


Proprietary Insulation


Ease of Installation


High Quality Tin
What resistances does Pacer Group marine cable have?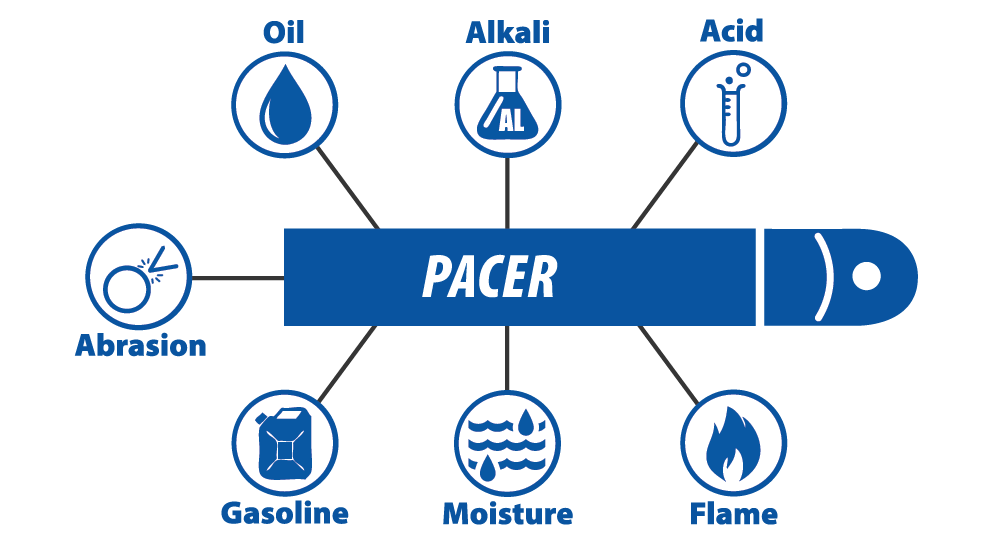 Pacer Group marine cable exceeds many of the specifications set forth by the marine industry. Many cables are resistant to moisture and oil, but Pacer Group took it a step further. In this way, we have raised the bar in order to create superior marine cable built to handle the toughest environments. Pacer Group marine cable is resistant to, oil, moisture, flame, gasoline, acid, alkali and abrasion. These resistances, coupled with its high quality design, make it the ideal choice for the marine environment. Our cable works well with electrical wire connectors. Using any other cable in your boat is just settling for less.