Posted by Pacer Group on 14th Nov 2022

There are great reasons to get back out on the water, at least one more time before boating season is over. Boating season varies in length and time depending on where you live in the world. For some people, like those who live in Florida, boating season doesn't really end due to the warmer climate. This is great for Floridians. If however, you live somewhere else, you may not be so lucky. Below we will take a quick look at those reasons and why you may want to reconsider packing the boat up for the winter, just yet.
"There are great reasons to get back out on the water, at least one more time"
Last chances before winter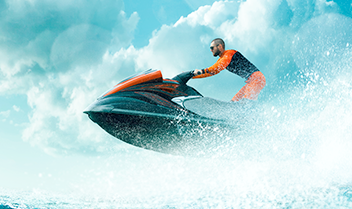 Depending on where you live, freezing temperatures may literally prevent you from taking your boat out for the next several months, or longer! Once winter sets in full force, your chances to feel the breeze and take in the open air on the water will be gone. If you're okay that, then great. However, if you're like us, you'll take every opportunity possible to get out on a boat. Trust us when we tell you, many people pack it in early and don't worry about getting one more day on the water which leads to our second point.
Less traffic, More Water to Yourself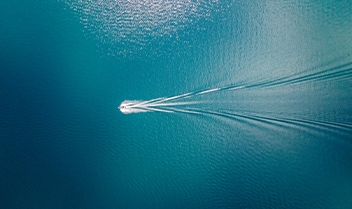 The closer you get to winter in colder areas, the less likely people are to go out boating. As such, the less people boating translates to more water to yourself. This means less time waiting to unload your boat, less time at the dock, and more time on the water. This is especially true for high traffic areas. It's a great feeling to head in for the day and find the boat ramp nice and empty. No pressure, no time constraints, just a smooth end to a day on the water. The bottom line is that you can have a little more privacy and a little more freedom, so why would you pass that up?
"No pressure, no time constraints, just a smooth end to a day on the water."
Cooler weather depending on where you live
Another great reason to go back out on the water before the end of boating season is the cooler weather. In some places, such as Florida, the heat can be smothering and hard to handle. We understand that this doesn't apply to those who live in colder climates, however, the cooler weather can really make a huge difference as to how your day plays out. Think about it like this, you will only have so many days on the water in your life. Maybe a few, maybe a lot, but why not squeeze one more day in there and enjoy some great weather in the process?

Perfect time to test out new enhancement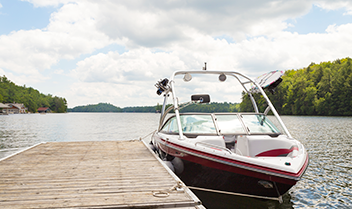 One of my personal favorite times to go out on the water is to test out a new piece of equipment. Whether it's a depth finder, troller motor or other new tool, you want to get a good feel for it and make sure you fully understand how it works and how to use it. As we mentioned above, the end of boating season means less people on the water which also means more freedom to fully test out your newest pieces of equipment. That brings us to another point, what upgrades are you currently planning to make on to your boat before the end of boating season?
Now is the Time for Enhancements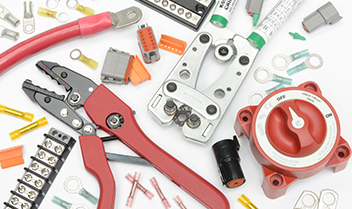 Pacer offers everything you need to make the enhancements you've been looking forward to. Enhancements can be something as simple as installing new switch covers, or it could be something as complex as wiring your own panel. When you make enhancements to your boat, make sure to only use the highest quality electrical parts possible. Think about this; you can save a little money buying cheaper parts, it's true, but are those parts going to keep you and your family safe on the water? Do you trust them enough to put your life on it? Well, you are. One of the safest things you can do to keep your family safe on the water is to use the highest-quality parts possible.

Trust a supplier that has been providing the highest-quality parts to the largest and most respected OEMs for decades. Pacer has a proven track record of high quality and has earned the trust of some of the world's largest boat builders. We offer a cultivated catalog of over 9,000 high quality parts. See it for yourself.