Posted by Pacer Group on 5th Apr 2021

This past year has given our customers and industry, new challenges, uncertainty, and solutions. No one could have predicted the increase in popularity that boating would gain in such a short time. In hindsight, it makes perfect sense when you think about it. With social distancing in mind, boating has become one of the safest ways to get outdoors with family and loved ones. Along with the gain in popularity, another thing few people expected were the long-term challenges surrounding supply chains and labor shortages. Due to these issues and heavy restrictions in place, some products became more difficult to find. Through all of this, Pacer Group developed strategies to tackle each challenge and focused on taking care of our manufacturing partners and consumers alike.
So just how much has the marine industry grown in the last year?
According to the NMMA (National Marine Manufacturers Association), annual boat sales increased by over 12% in the last year far exceeding expectations ( 1). Experts had projected just a 2% increase over the year. During this time, the entire industry was faced with lockdowns, travel restrictions, and an overall shutdown of certain areas globally. According to UNCTAD (United Nations Conference on Trade and Development), the number of port calls globally had been reduced by 17% by the second quarter ( 2). So, at a time when we were all experiencing heavy restrictions, the marine industry was handling nearly unprecedented growth, six times what was predicted. These two things combined to create multiple challenges within supply chains around the world.
Challenges in the marine industry.
We at Pacer Group handle the high-volume manufacturing of panels and wiring harnesses for some of the world's largest boat builders, and we noticed the changes early on. Since we use the same high-quality parts for companies such as Pursuit and Correct Craft, we faced the same challenges with the supply chains that the rest of the marine industry did. Keeping those high-quality parts stocked in our retail store for our consumers and our warehouse for our e-commerce customers became difficult due to the globally strained supply lines.
"We at Pacer Group handle the high-volume manufacturing of panels and wiring harnesses for some of the world's largest boat builders, and we noticed the changes early on."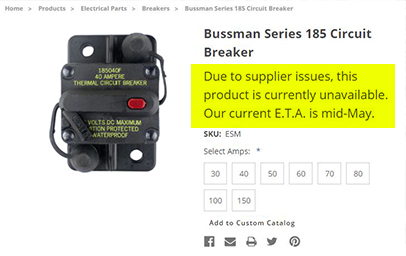 As supply chains across the globe struggled to keep up with the increasing demand, manufacturers and everyday boaters found themselves hunting for products they needed. Many popular products like environmentally sealed connectors and specific types of breakers became much more difficult to locate. On top of this, much of the sales increase of the last year came from brand new boaters which added to the already strained supply chain. For complete transparency and to help alleviate some of our customers' frustrations, we began adding direct notes to products that explained supply-related issues and, whenever possible, potential dates of resupply.
How Pacer has handled these challenges.
As we invested more resources to handle the growing supply issues, Pacer Group was faced with several other challenges as well. Like the rest of the world, we faced labor shortages and a higher degree of absenteeism than ever seen before. Whereas people may have missed a day or two previously, now people were missing weeks. With viral testing, processing, and waiting for results, many people could not return to work even if they felt healthy. This challenging situation came to a head when it briefly affected our entire shipping department. Safety has to take priority over orders, and as such, we took every available step to keep our staff, vendors, and customers as safe as possible. All of these challenges have helped us to grow and develop procedures for the future. From all of this turmoil, we grew in our knowledge and resilience.
"Safety has to take priority over orders, and as such, we took every available step to keep our staff, vendors, and customers as safe as possible."
Pacer Group immediately began hiring and training extra staff and developed a greater focus on developing internal employees. We implemented deep safety protocols across the board for everyone who entered any of our facilities. We aimed to take every step possible to ensure the safety of everyone involved. We focused multiple team members on seeking out hard-to-find items; not only for the boat builders we manufacture for, but the everyday boaters who count on us to deliver as well. Within a relatively short time, we had expanded our internal teams although still dealing with high absenteeism, and secured dedicated supply chains for some of the most sought-after parts. Things like epoxy lined heat shrink and epoxy lined butt splices as well as a multitude of other products were shipping out the door the day they arrived to our customers' hands.
Marine professionals will quickly tell you big box stores generally do not carry the appropriate parts for marine environments. The issue with that again arises with supply chains. Big box stores will line the shelves with products not geared towards a specific industry. Therefore, quantity and not quality is the driving factor in keeping their shelves full. Pacer Group has never and will never do that. We only source from high-quality manufacturers directly. The best way to offer competitive prices and have a secure supply line is to partner with manufacturers who have a proven track record and are industry approved. In addition, Pacer Group sources the highest quality materials and the offers the highest quality products with great pricing.
Looking Forward
As we continue the process of moving forward, Pacer Group has developed multiple strategies to ensure we keep all our customers stocked while keeping everyone safe. This includes tackling the new demands with internal growth, a redesigned focus on shipping, and partnering with high-quality manufacturers. By growing our internal team, we plan to have extra coverage in all areas to increase our order fulfillment and customer service. This internal growth aims to increase our customer communication as well as our overall efficiency. By taking these steps, we plan to help the industry by doubling down on our position as a trusted source for electrical solutions. We know that these are tough times for most of us, and we plan to be your trusted partner. We thank every one of you for your patience, understanding, and support.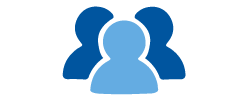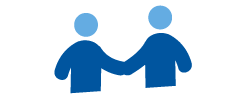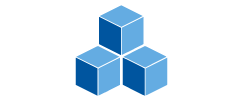 References
(1) https://www.nmma.org/press/article/23527#
(2) https://unctad.org/system/files/official-document/dtltlbinf2020d1_en.pdf