Posted by Pacer Group on 13th Sep 2022


Boat shows are one of the best events for boating enthusiasts or marine professionals to attend. Like a kid in a candy store, there is so much to see and experience. Innovations and enhancements often take the spotlight but there are a multitude of other reasons to attend a boat show. This time of year is a great opportunity to discover some boat shows in your area. We have created an eclectic list of several of the most interesting boat shows you can find stateside. Below we will take a quick look at each of these shows, what they have to offer, and why you don't want to miss out.
Metro Boat Show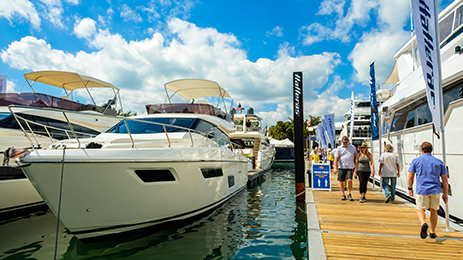 For those up north, the boat show choices may be a limited but that doesn't mean that there aren't some great shows to attend. The Progressive Metro Boat Show is a great way to see what the local northern area has to offer. From Yachts and skippers to decks and docks, there is something for every boating enthusiast or professional to enjoy. You'll find a wide variety of innovative products and services at your fingertips. You can also expect live music, food vendors, and even a children's area for fun family activities.


September 15-18, 2022 Lake St. Clair Metropark
Thurs. – Friday: 1 pm – 7:30 pm
Saturday: 11 am – 7:30 pm
Website: https://boatmichigan.org/
International Boat Builders Expo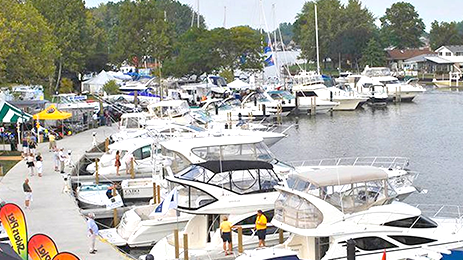 The International Boat Builders Expo (IBEX) is a trade only show and is not open to the general public, but many of you reading this, are in fact, part of the marine industry and can register to attend. This is one of the biggest boat shows you'll find in the United States and draws in an average of over 7,500 professionals. IBEX is a great chance to network, see new innovations, and attend educational seminars. You can expect to interact with boat builders, distributors, designers, surveyors, retailers, and industry school representatives. If you are able to attend, it comes highly recommended.


September 27-29, 2022 Tampa, FL
Website: https://www.ibexshow.com/
"This is one of the biggest boat shows you'll find in the United States and draws in an average of over 7,500 professionals."
Treasure Coast Marine Market and Boat Sale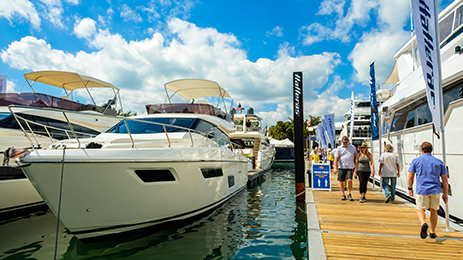 Here we have a one-of-a-kind boat show. The Treasure Coast Marine Flea Market and Boat Sale is designed for boat owners, divers, fishermen, boating enthusiasts, and anyone else who has an interest in anything nautical. You can expect to find a wide array of products both new and used from marine-related businesses as well as private vendors. Think about it. This show is literally a giant flea market based solely on marine equipment and activities. Diving gear, fishing equipment, used boats, maritime antiques, and more await you. This is the dream flea market for anyone who simply loves boating and being on the water.


October 8-9, 2022 Vero Beach, FL
Both Days: 9 am – 5 pm
Website: https://flnauticalfleamarket.com/
Miami International Boat Show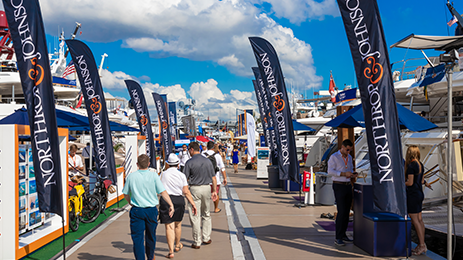 A boat show that has over 100,000 visitors and six separate locations, is sure to excite any marine enthusiast. You'll find events about product innovation, in-water demos, education and learning, and even contests with some nice prizes. Additionally, you'll find a host of boat builders and dealerships ready to share their product information. Expect to see boats by Axopar, Deantonio, Highfield, Northstar, Windy, and more. It is important to note that this show runs for five days and that each day has very different activities planned. Your best bet, once you decide to attend, is to follow the link below and choose the day that offers what you want to experience.


February 15-19, 2022 Miami, FL
Website: https://www.miamiboatshow.com/en/home.html
Mid Atlantic Boat Show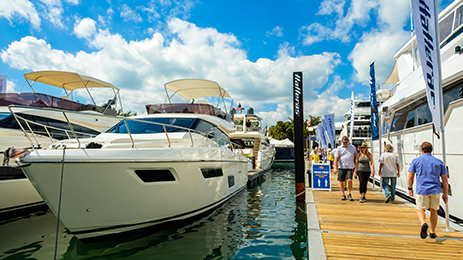 When it comes to the largest boating event in North and South Carolina, the Mid Atlantic Boat Show takes the prize. They offer resources related to pleasure boating, skiing, fishing, real estate, boat lifts, swimwear, you name it. If you are looking for a new boat, you will have the option to choose from cruisers, deck boats, fishing boats, personal watercraft, pontoons boats, wakeboard & ski boats, and more. Seriously, this show has over 100 different types and designs of pontoon boats. Additionally, everyone has the chance to win $10,000 which will be drawn on the last day of the event.


February 9-12, 2022 Charlotte, North Carolina
Website: https://ncboatshows.com/
"This is one of the biggest boat shows you'll find in the United States and draws in an average of over 7,500 professionals."
This list is by no means comprehensive. The goal here was to give you an array of shows that all fit different bills. This way you are able to find the boat show that fits your specific needs. Whether you are an industry professional, an everyday boater, or a hardcore marine enthusiast, you are sure to find something at these shows.